To comment scroll to the bottom of the entry. Your e-mail address and URL are optional fields.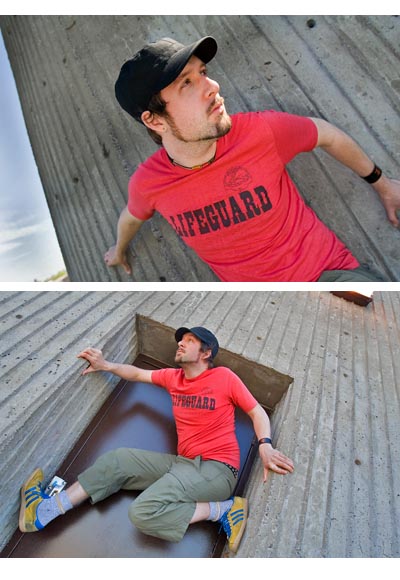 _randoms_04
Climbing things - in the city the monkey comes alive. A tagger runs laps around the concrete structures of the
Stade Olympique
. Up & down doorways and in & out of the cement and the sky. The climber of mountains calls the conquering of superstructures "buildering." When completing the letters of a BASE jump, it's the B, for Building, that often causes the Fear. Building, Antenna, Span, Earth.
BASE
. Fear, because of the Wind.
++++
_
tobias c. van Veen
_ photo:
Tanya Goehring
[email this story]
Posted by tobias c. van Veen on 06/01 at 08:21 AM