To comment scroll to the bottom of the entry. Your e-mail address and URL are optional fields.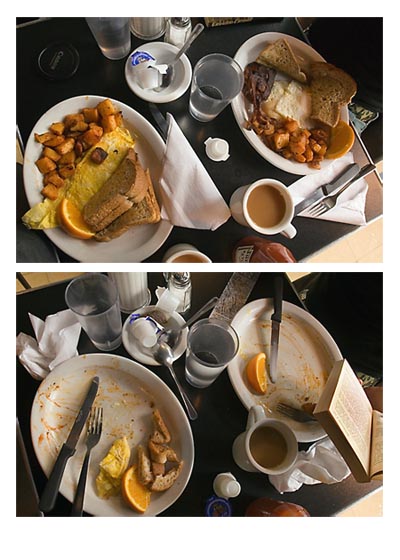 _randoms_03
Since arriving in Montréal, the earliest perfected Québecois expressions are delivered by the Madame at Place Milton. "Tournée," she would say, gesturing over-easy with her hands. "Tournée" say a legion of McGill students. Breakfast French is learned, which rhymes not only with "turned" but Phys-Ed.
There never were a lot of jocks, but a lot more yuppies after the renovations, and a deux-ouefs-bacon combo is now $2.50 more.
The Madame is gone.
_
tobias c. van Veen
_ photo:
Tanya Goehring
[email this story]
Posted by tobias c. van Veen on 05/31 at 05:27 AM