To comment scroll to the bottom of the entry. Your e-mail address and URL are optional fields.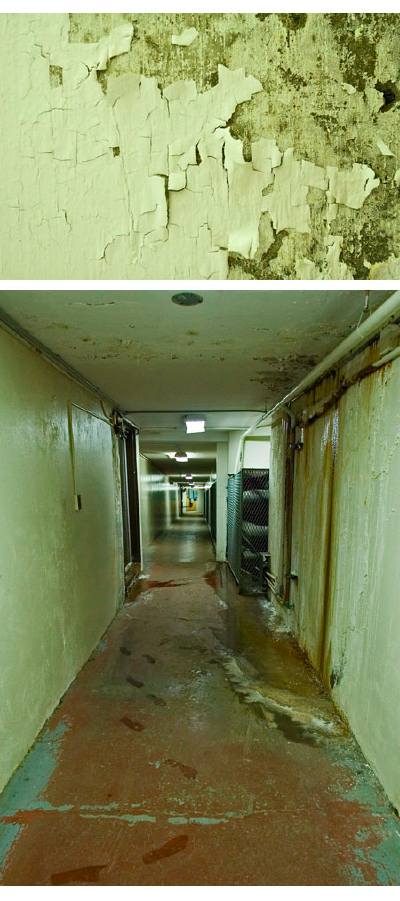 _randoms_02
Underneath
McGill
as underneath all cities are a series of tunnels.
The groundless underground.
Some exist, some don't. Some tunnels are projected only in imaginary maps for future digging, maps found tacked in between the rotten walls and peeling ceilings. These tunnels wind at a gentle incline around corners protected by mirrors. The blindspot is anticipated in such curves and the mirror in its circularity warns you of what lies ahead. The walls glide past like a
Kubrick
frame.
The paint flakes in aesthetic geometrics in the hopes of attracting
Tarkovsky's
ghost.
Locked for the summer.
_
tobias c. van Veen
_ photo:
Tanya Goehring
[email this story]
Posted by tobias c. van Veen on 05/30 at 04:10 AM