To comment scroll to the bottom of the entry. Your e-mail address and URL are optional fields.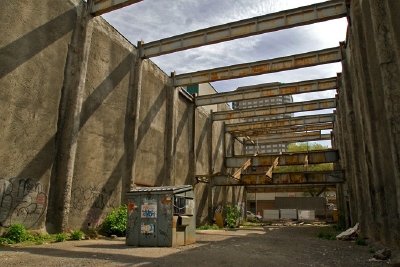 _randoms_01
One particular district of the City is finding itself revitalized. Life is being injected here although penetration is already established in latex and needles that puncture flesh. Piston-like.
An oasis erupted. Its beams left a scar where nothing happened. A homeless man practiced his blues guitar except this was his home, while certainly the '80s hair metal band practicing in the building alongside did not live here.
Neither do we.
_
tobias c. van Veen
_ photo:
Tanya Goehring
[email this story]
Posted by tobias c. van Veen on 05/29 at 04:00 AM